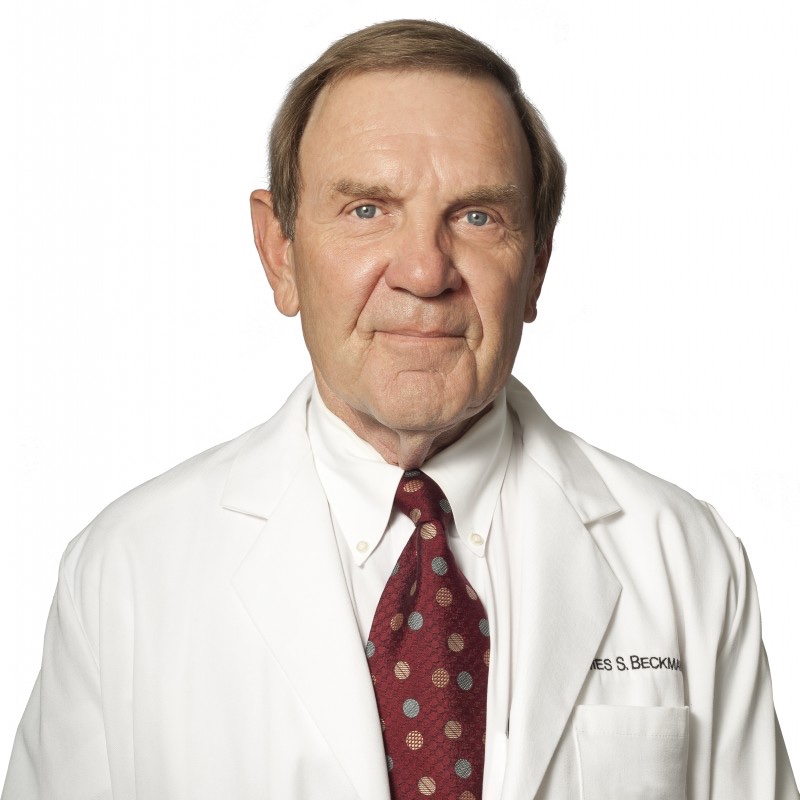 James S. Beckman, M.D. is a board-certified plastic and reconstructive surgeon, a life member of the American Society of Plastic Surgeons, a biomedical/biochemical researcher, and the founder and CEO of Therapon Skin Health®. He obtained his medical degree from the University of Arkansas Medical School in Little Rock, Arkansas in 1970, followed by a general surgery residency at the University of Arkansas Medical Center (1971-1975) and a plastic surgery residency at the University of Tennessee (1975-1977). Dr. Beckman set up his private practice, Plastic & Reconstructive Surgery, in 1977 and served there for 24 years.
While treating severely burned patients, Dr. Beckman determined to improve the quality of life for his patients by finding solutions for restoring full function and mobility. In developing a highly-specialized restorative crème, a new secret ingredient was discovered that greatly enhanced moisturizer penetration, but had a unique side effect of erasing fine wrinkles. Patients used the specialty crème with a separate product containing the newly-discovered ingredient. Many began reporting not only that the effects of the moisturizer were enhanced, but also that they had noticed a disappearance in fine lines and a more youthful look to their skin.
These two products led to the creation of the Theraderm® Skin Renewal System, a daily skin care system designed to restore skin health and uncover natural beauty while enhancing skin's ability to restore itself. It was a natural progression to create Therapon Skin Health, a company that supplied these products to other physicians.
Advances in cellular biology and technology have allowed Dr. Beckman to create additional products that address a wide variety of skin conditions, including acne, deep wrinkles, and uneven skin tone. Dr. Beckman now devotes his time to researching and developing skin care products in an effort to develop products to enhance skin's health and natural beauty. New advances in cellular biology, growth factors, active ingredients, and technology are leading Therapon to deliver an ongoing stream of world-class solutions for an ever-widening circle of skin conditions.
With a lifetime interest in skin care and a Bachelor of Science in Chemistry, Dr. Beckman has presented papers, been an invited speaker and served on skincare/resurfacing panels at national and regional plastic surgery meetings.
Dr. Beckman believes the steps to restoring aging skin is to clean and gently remove damaged skin elements or cells, repair the skin, restore it to its healthiest condition and protect it from further damage. This simple, effective and easy approach to healthy skin make Therapon Skin Health products unique.